When to Apply for Fall Internships: A Timeline was originally published on uConnect External Content.
Fall internships — while not as popular as their summer counterparts — are a great way to get practical work experience, build job skills, network, and learn what career you're interested in. Their lesser popularity can actually benefit you if you're looking for a less competitive application process and are willing to balance your time between an internship and school. If you're interested in fall internships, here's when and how to apply.
What Is a Fall Internship?
A fall internship, simply, is an internship that takes place in the fall, typically from September to December. It's a learning experience where you do entry-level work for a company.
Fall Internships vs. Summer Internships
While the obvious difference between fall and summer internships is what season the two experiences take place in, fall internships can also vary in their weekly hours and pay.
Some fall internships are part-time to accommodate students taking a full course load while interning; others are full-time, and students either take a semester off or take a lighter course load. Some companies with fall internships pay interns, others don't pay, and some offer course credit (and the time you spend doing them nets out to about the same time you'd spend in a class).
Fall InternshipsSummer InternshipsTime of yearSeptember to DecemberMay to AugustHours per weekGenerally 10-40; often more flexible options to intern and do school work10-40; more often closer to a full 40-hour workweekPaymentPaid, unpaid, and offers course credit; often more options to get course creditPaid, unpaid, and offers course credit; more likely to come with a salary Intern classSmallerLargerApplication competitionNot as competitiveExtremely competitive
>>MORE: When to Apply for Summer Internships: A Timeline
Fall Internships Benefits
While the benefits of summer and fall internships are generally the same — you build job skills, network, and gain practical experience — the timing of fall internships offers additional perks.
Application Competition
First, fall internships are less competitive than summer internships.
"There are far fewer students competing for fall internships, which dramatically boosts your chances of landing a great opportunity compared to summer," says Adebayo Samson, career coach and founder and CEO of Academicful. "Some students have even reported getting nearly zero responses after sending in their applications for summer internships only to receive numerous, exciting offers after applying for fall internships."
Timing With Academics
While balancing academics and an internship can be challenging, you might find it beneficial to get practical work experience while you're studying. A fall internship can be the bridge between the classroom and the workplace.
"Fall internships often align with the academic calendar, allowing students to integrate their internship experience with their coursework seamlessly," Matthew Warzel, certified professional resume writer and former Fortune 500 recruiter, says. "This synchronization can enhance the practical application of their studies and enable them to apply newly acquired skills and knowledge immediately."
Type of Work
The timing of fall internships also changes the types of projects you might get to work on, says Jenna Guarneri, CEO of JMG Public Relations.
"The fall season frequently corresponds with heightened industry activity and an upsurge in projects and initiatives within companies," Guarneri says. "This provides an opportunity for interns to experience more work on a meaningful level at their internship."
When Do Fall Internship Applications Open?
If you're interested in applying to fall internships, there are a few differences in the timeline depending on the company you're applying to.
Large/highly competitive companies: Applications for fall internships at large and highly competitive companies — think places like Cisco, Amazon, and The Hershey Company — can open up as early as a year and a half before the fall internship takes place. This means that internship applications might open in the spring of 2024 for an internship in the fall of 2025.
Smaller companies: At smaller companies, applications for fall internships generally open two seasons before the internship. For example, if you want to intern in the fall of 2024, applications would open that spring.
Why are there differences between when large and smaller companies hire? Larger companies usually have more resources and formal processes when it comes to recruitment.
"Big corporations might have earlier application entrance dates and deadlines due to their structured recruitment processes, while startups or smaller companies might have more flexibility and shorter lead times," Aristida Markauskaite, HR business partner at Yard Venture, says.
Fall Internships Tips
Are you considering a fall internship? Here's what you need to know before you apply.
Apply Early
Even though there's less competition for fall internships, applying early is still crucial. Knowing when internship applications open is half the battle. To find out exactly when internship applications open, look at:
Company internship pages: Some companies might share when applications open directly next to the internship description. If not, others sometimes have an option to opt-in for alerts when applications open — be sure to submit an email address you check regularly so you know immediately!
Company social media pages: Employers may spread the word about internship openings through LinkedIn, Instagram, Twitter, and even TikTok.
General application open dates: If you don't have a specific company in mind but know what industry or type of company you might want to intern for, research when those applications open. For example, investment banking and consulting are notoriously competitive industries to get internships in; applications typically open a year and a half in advance.
Early identification programs: These programs (also called pre-internships, student leadership programs, and career discovery programs) are typically for first- and second-year students to show you what it's like working at a specific company. If you're interested in a particular company, this is a great way to network, build some skills, and learn more about what it's like to work there. At the end of some of these programs, employers let students apply to the company's internships before applications even open — giving you a greater chance of landing the role.
>>MORE: Ultimate Guide to Internship Application Deadlines and Open Dates
Applying early is essential because many companies review applications on a rolling basis, not after the deadline. The sooner you submit your application, the less competition you face.
Demonstrate Your Interest Early, Too
Recruiters like to hire people they've seen demonstrate an interest in the role and company. You can do this through networking and by completing Forage job simulations.
Networking with recruiters is one of your best chances of getting in front of them and showing you're a great candidate. Be yourself, and don't just regurgitate what you've seen on a company website (although you definitely should research). Recruiters are looking to make a personal connection with you.
How exactly do you network?
"Attending career fairs, industry events, or virtual workshops can help you connect with professionals in your field and increase your chances of landing an internship," Warzel says.
The second way to demonstrate your interest is by enrolling in a Forage job simulation from that company. A Forage job simulation is a virtual program that shows you what it's like to work at a specific company. Employers can see that you've taken their program, and once you've completed one, you're four times more likely to land a role there.
Stand out to recruiters
Try a Forage job simulation to showcase your skills and connect with top companies.
Plan to Balance School and Life
If you go to school while completing a fall internship, make sure you've taken stock of your commitments. What's your course load like? Do you have a lot of extracurricular activities you want to spend time on? Do you hold a campus job? Will you need to carve out time to commute to this internship? Will you have time to take care of yourself and spend time with friends?
Even though internships are important, your education and mental health are, too. Ensure you're not sacrificing your GPA or mental well-being to fit in a fall internship.
Reach Out to Companies You're Interested In
Only some companies that offer summer positions hire fall interns. They might not have the resources to recruit another intern class or support an intern in the fall.
Yet you never know until you ask. If you're interested in a company that doesn't publicize a fall internship, you can still contact them.
"Always make the ask," Leslie Chang, director of strategy and policy at Caelux, says. "If you're interested in pursuing an internship but aren't sure if a company is hiring, reach out to the recruiter through email or LinkedIn. At Caelux, we've hired several interns when we weren't looking simply because these students were motivated and demonstrated their interest in the company by being proactive."
>>MORE: How to Ask for an Internship (Email Examples)
Research Your Financial Options
Unfortunately, not all fall internships pay; 40% of all internships are unpaid. If you're interested in a fall internship where the company doesn't pay, you still might have options — just not from the company.
Career centers often offer specific scholarships and grants for students pursuing unpaid work outside of school. Visit your career center or its website to learn the eligibility requirements for these opportunities, including when to apply, what internships qualify, and how much money they offer.
Nail the Application
Ready to apply? It's time to make your application stand out.
"Tailor your resume and cover letter to highlight how you can contribute to the company's goals," Warzel says. "Additionally, utilize your academic resources, such as career centers and professors, to seek guidance and polish your application materials."
>>MORE: How to Apply for an Internship
Once you get to the interview, Paul Bramson, executive coach and leadership, sales, and communication expert, recommends asking specific questions about the program, like:
How have past interns contributed to the team's success, and what are some tangible outcomes they've achieved?
What kind of training and onboarding can I expect if I were to join the team?
What opportunities exist for interns to take on more responsibilities as they gain experience?
"Asking astute questions during an internship interview is a great way to demonstrate your interest, curiosity, and readiness to contribute," Bramson says.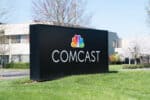 Comcast Interview Fundamentals
Practice answering video interview questions and learn how to send a follow-up message to your interview.
Avg. Time:
2-3 hours
Skills you'll build:
Personal story, self reflection, identifying strengths, verbal communication
Applying for Fall Internships: The Bottom Line
Fall internships aren't just different from other internships because of when they take place. While they can be harder to balance if you're in school, they're also a great opportunity to bridge what you're learning with the professional world.
Fall internships are also much less competitive, but you'll still need to put your best foot forward to land one. Guarneri summarizes it best:
"In a nutshell: know yourself, do your homework on companies, apply early, and don't be afraid to network. That's the ticket to snagging a cool fall internship."
Image credit: Canva
The post When to Apply for Fall Internships: A Timeline appeared first on Forage.